Ramping Up in Early Spring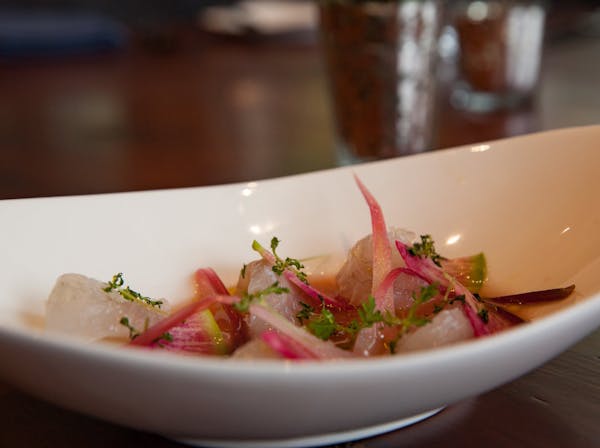 One of the first edibles to show up each New Jersey spring is the ramp, a wild, garlicky, leek-like member of the onion family. Its annual arrival is short-lived and dramatic.
"When they do show, it's a frenzy; they're everywhere," says Chef Martin, who is currently using ramps in two Summit House dishes.
With bright green nine-inch leaves that makes them easy to spot, ramps are usually found within about 100 yards of water. Chef Martin forages for some in a favorite spot along the Raritan River, also occasionally sourcing from Northern New Jersey purveyor Foraged Feast. He chops the greens and tosses them into his house-made campanelle pasta, along with morel mushrooms and smoked bacon.
The bottom of the ramp looks like a stemmed garlic clove, though it's less hot. It's more of a cross between garlic and a leek.
Chef Martin pickles that part of the ramp, adding it to his lightly cured fluke appetizer along with rhubarb, radish and lemon balm.
Try the ramp in either dish and let us know what you think, but do it fast because soon ramp season will have passed. It lasts for just four or five weeks. Enjoy!