Our High-End Spirit Introductions Start With a "Taste of the Decades"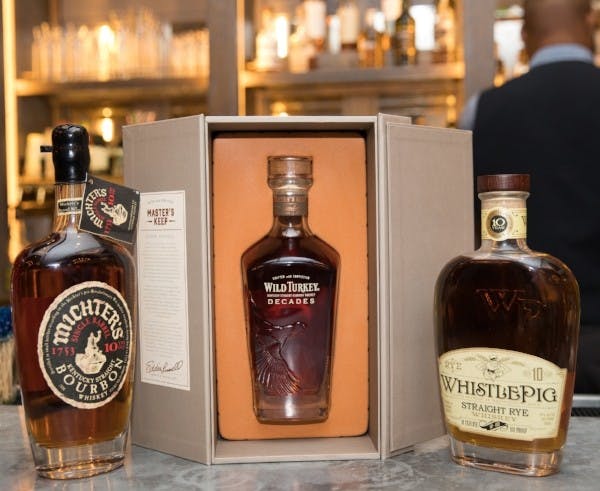 In opening Summit House we considered it mission critical to educate interested customers about the best of food and drink. When it comes to high-end spirits, that introduction often comes with a steep -- perhaps prohibitive -- price tag.
Getting a taste of a top-tier liquor, however, becomes much more affordable when done as a community. With that backdrop, we've created a program to occasionally sell high-end spirit samples at cost, allowing guests to taste these amazing selections without emptying their wallets. Because who wants to shell out a couple of hundred bucks on a bottle of booze they've never tasted before?
Our first foray comes Monday, Aug. 28, beginning at 5pm with a "Taste of the Decades." Summit House guests that night can try a flight of three terrific whiskeys -- 1 oz. each -- for $10 total. Please note: We'll limit it to one flight per guest so that as many people as possible can have a taste before the bottles run dry.
Here are the selections we've chosen:
Michter's 10 Year Single Barrel Kentucky Straight Bourbon
Wild Turkey Decades is a mix of Wild Turkey bourbon that's been aged for 10-20 years and is being bottled under their Master's Keep line. This year, the Master's Keep label "Decades" is delivering a bourbon that contains the oldest whiskey they've ever let out of the distillery.
Wild Turkey "Decades"
WhistlePig "10 Year" Rye
Dave Pickerell, the ex-Master Distiller from Maker's Mark, left Maker's after 14 years to work on his Magnum Opus: WhistlePig. This distillery will soon be the only seed-to-bottle operation in the States. Until then, we will have to settle for this 100% rye distilled in Canada, yet aged in 100% new American oak for 10 years. Are top-tier spirits already in your budget? Awesome. Party at your place. However, for those who want to experience high-end liquors without buying the full bottles first, keep an eye out for future community tastings and feel free to recommend selections to our bartenders.