House-Made Pasta Blooms in Summit House Kitchen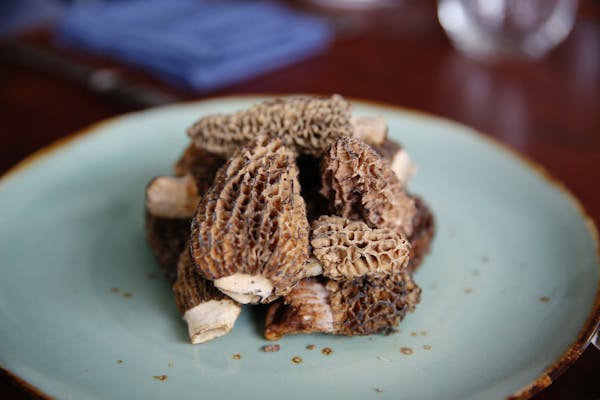 All our pasta is made in-house, adding a level of freshness and flavor that translates to the dishes we place on your table.
The bronze attachment on our extruder, seen below, is known as the die. It can be swapped out to create different pasta shapes. We're currently extruding semolina campanelle. Shaped like a flower, it's a perfect spring pasta.
The extruder makes about five pounds of pasta per batch.
Chef Martin's current menu features campanelle with morels, ramp greens and smoked bacon. He sources the morels, seen below, both locally and from the Pacific Northwest, where they're also in season and more abundantly foraged.
The ramps, which grow wild throughout the Northeast early in spring, are a perfect complement of garlicky flavor, and the bacon comes from the finest heritage breed Berkshire pork. The final result? A pasta dish that shows off the best of the season.