"If you can Envision It": Tips for planning the perfect party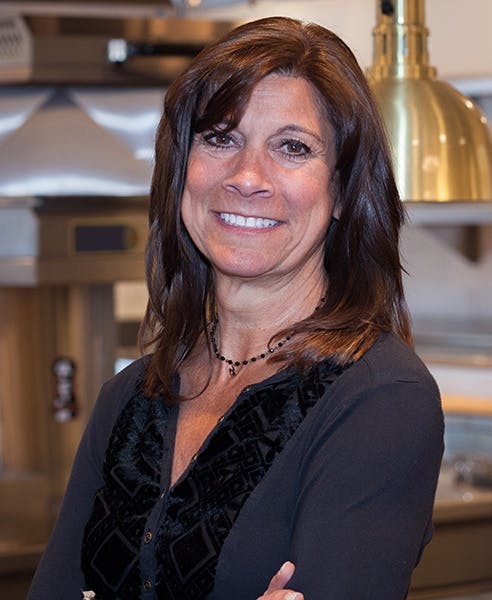 A brief conversation with The Summit House Restaurant + Bar's Events Manager Coeli Lonzetta. Latin for "heaven", Coeli is pronounced CHAY-lee.
For starters, Coeli, what's your background? Been at this for long?
I've been in the customer service business since high school. I moved to Summit in 1993 and became very involved in the SJFC. I was the New Member & Hospitality Chair when I realized event planning was my true passion. It all started with the Tot Trot!
Being on the launch team has been a truly amazing experience. The key to our success with special events is our flexibility. Whether that's via the space we provide, food we offer or vibe we help guests create, we strive to make it a personal experience for each of our guests. While most gatherings fall under similar headings, be it bridal or baby shower, birthday or corporate gathering, every family or company holding an event is different, and they have different needs.


Have any other pro tips for people who are trying to plan a private event or holiday party?
Picture your event in your mind and be as specific about your needs as possible so they can be met. Plan ahead. Are there any special touches you'd like to see? Maybe a few simple flower arrangements will make your party feel special? Maybe it's a special cocktail crafted just for your guests? What would make for a perfect party for you?
A la carte, prix fixe or family style? Wine for the table? How many courses? How do you approach food and drink for Summit House events?
Quite simply, we cater to what our customers want and we'll make suggestions for what typically works best based on the size and style of your party. Both our managers, Justin Lord and Lindsay Borenstein, are experienced sommeliers and they'd be delighted to assist with wine pairings for your meal.
What type of events does Summit House host?
If you can envision it, we'll make it a reality. We've had children's birthday parties with magicians and unicorns, private gatherings for as few as seven guests, full restaurant galas and everything in between. Two favorite events have been full venue events. Just this year we hosted a 30th birthday celebration that included a casino set up, contortionist and six-piece band. And recently, New Jersey Monthly Magazine held their Top Docs issue celebration cocktail party at Summit House. For that we brought in a photo booth and served many doctor-themed drinks and food offerings, including a bite of chocolate on tongue depressors. Say Ahh!
Here's what NJ Monthly had to say after the event: "From planning to implementation Summit House was a dream to work with. The attention to detail and creativity was off the charts!"
What are your party size offerings?
We offer several party configurations. Our private dining room holds 20 seated guests and includes A/V capabilities for presentations, slide shows, etc. Our open-kitchen dining room, which seats 36, allows the foodies in your group to enjoy watching our chefs at work, and the two rooms can also be combined for larger events. In the front of the restaurant is our cafe and 20-seat bar, which provides a more casual yet still sophisticated atmosphere. If you really want to go big, talk to us about a full restaurant buyout!
Thanks, Coeli. Any parting thoughts on Summit House?
For me, what sets Summit House apart from other area restaurants is the quality of the team that works here. My colleagues are highly skilled individuals who strive to make Summit House the success it has become. But more than that, this feels like a family, which allows us the cohesiveness to tend to every last detail, from how we interact with guests, to the decor, to the food and drink we serve. And certainly, this carries over to the special event capabilities we offer.