Stone Fruits and Other Delights of the Summer Season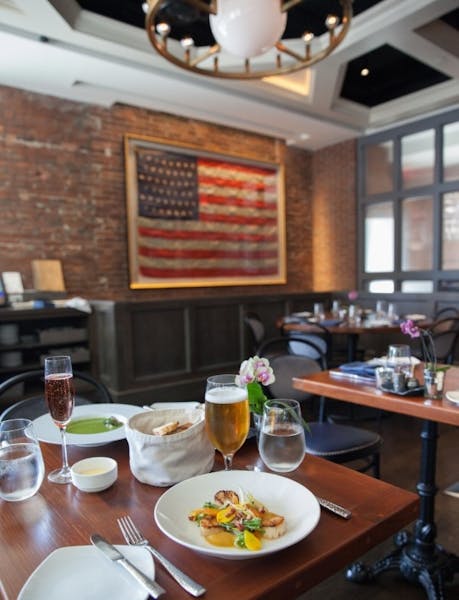 With New Jersey heating up in mid-July, stone fruit -- peaches, plums, apricots, etc. -- is now in season and Chef Martin is taking full advantage, introducing dishes that show off this succulent addition to our environment. Here are our summer updates to the Summit House menu, featuring stone fruit and other local seasonal ingredients:
Kale gazpacho: This vegan, gluten-free and nut-free soup is made with cucumber, green apple, jalapeño, honeydew melon and herbs. It's garnished with a salad of honeydew melon, pickled red onion and mint.
Griggstown chicken: Now paired with summer squash, and gold bar zucchini. While most yellow squash is bitter, the neon yellow gold bar is a hybrid that offers a lot of flavor and a more meaty taste.
Housemade pasta with corn and chanterelle mushrooms, a bright, earthy variety that is plentiful in summer, growing on dead oaks and pines. Not only do chanterelles have a nice meatiness and texture -- they're pretty!
Scallops with pickled apricots, golden beet -- which has a flavor that's a little bit lighter and brighter than red beet -- frisée and smoked bacon.
Burger: We've been open a few months now so we've finally had a chance to dry-age our beef, which we are mixing in with fresh beef to create an even tastier burger. Served with pickled cherry peppers.
Pork chop, served with buckwheat risotto and folded-in grilled peaches. Garnished with lollipop kale, a hybrid between Russian red kale and Brussels sprouts.
Buttermilk and blackberry ice cream: house-made and delicious.