Resy is our new reservation system begins Dec. 3rd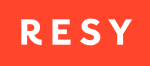 To Our Guests,

As of tomorrow, Tuesday, Dec. 3, Summit House will begin taking reservations via Resy. Reservations will no longer be available on OpenTable.
We are always seeking to provide the best possible service, from the moment you inquire about visiting the restaurant to when you complete your meal. This move to Resy reflects that dedication.
Used by some of the top restaurants in the country and many Summit establishments, Resy allows us to continue offering convenient online reservations, while adding new features such as text confirmations and online tickets to special events at the restaurant. The ultimate goal is to streamline communications and improve your overall experience.
A few notes on the change:
All existing reservations made through OpenTable will be automatically transferred and honored; no need to do a thing.
To book any future reservation, visit SummithouseNJ.com, Resy.com or download the Resy app to your smartphone. The free app is easy to use, though you will need to create an account.
You are always welcome to call Summit House at (908) 273-6000 to book a table.
That's it. Happy holidays and we look forward to your next visit!
Best,
Team Summit House